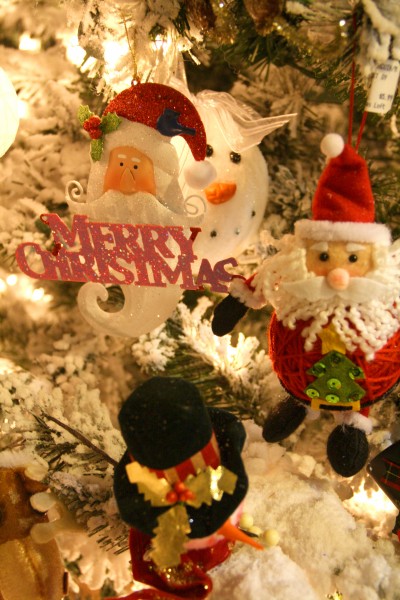 Here are some tips to help reduce your stress throughout this season. You may have seen these before but how many have you implemented? I find that even though I am aware of a lot of the suggestions it takes me time to make the choice to change and integrate the ideas. BUT, each year gets better and easier as a result of shifting patterns toward more energizing life enhancing approaches.
1. Be kind to yourself. All of the lights sparkling amidst the cold and dark nights remind us that this is a joyous time of year. Put yourself first and do something that makes you feel good everyday. When you take good care of yourself, you nurture your energy to take care of others. When you do everything for others first and leave yourself for last, you can easily wear down yourself out. Recharge and revitalize yourself everyday. This might include enjoying a hot cup of tea, listening to some favorite music, going for a walk, taking a hot bath. Make it fun and do something different daily.
When we take charge of our time and energy, we are rewarded with having our energy build and stay strong and resilient instead of plunging into a deficit. When your energy is more plentiful you are more apt to experience ease, joy, and happiness. You are more pleasant to be around and therefore help others to relax and let go. Invite peace!
2. Give gifts from your heart and out of love vs. obligation. Everything you do contains some of your energy. When you give a gift to someone, truly give it out of love. Make or select something that you think would bring joy to the recipient. Hand made presents and delicious foods are often welcome. The more joy and energy you put into your gift, the more it will be felt by the person receiving it.
3. Begin new traditions. If the holidays tend to get you down because of all the things you have to do, think about what you would really like to do and how you would really like to spend your time. If you would prefer to spend your time at home and not running around from relative to relative, perhaps invite your extended family and friends ahead of time. Put your fears about what others will think aside and go with your heart.
4. Take some time to center and ground yourself everyday. Begin each day with a short mediation, for 5, 10 or 20 minutes. Think about ease and flow. Focus on whatever you have to do that day moving along effortlessly and in perfect order. Shop locally. Purchase conscious and sustainable gifts at lower than expected prices. If you think ease and flow and expect ease and flow (vs. stress) that is what you will attract to yourself. By putting this into practice everyday, you actually create time for yourself. Things will flow more easily.
5. Give thanks that whatever you desire it is already on its way to you. It is. You just have to move aside and be ready to receive it when it arrives. Giving thanks in advance of receiving whatever you'd like, it a wonderful technique to deliberately create whatever you desire. Try it. When you give thanks in advance, make sure you really believe it and really feel that it will happen.
6. Clear clutter to reduce stress. Clutter is anything you don't use or love. It brings confusion and stress with it. When you clear things out, you are actually creating physical space to accept more into your life! You invite more ease and flow. Clearing clutter opens the door for new opportunities to come your way. Make it a practice to clear out the "old" before the "new" arrives. It's a wonderful motivator to get family members to pitch in and help.
7. Put some household items away when you decorate. Rather than just add holiday decorations to everything you have around your house, and squeezing them in, put some things away for a few weeks. As you take decorations out, tuck some of your knick-knacks and perhaps even some furniture away. It helps to quiet and calm your space. It's fun to have holiday decorations all around. It's more peaceful and relaxing for you when they have some space and are not crowded in.
Remember, the same goes for your mind—you will feel more peaceful and able to enjoy the holidays if your inner space is more open and clear and not filled with stressful thoughts and emotional turmoil. Relax, breath and allow yourself to BE in each moment.